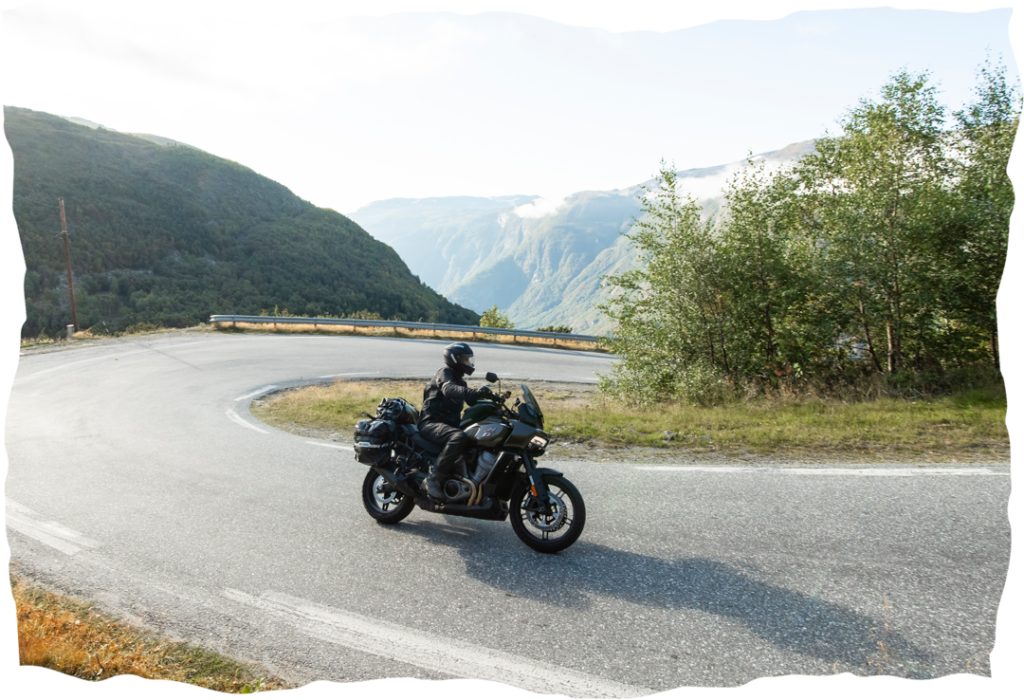 We understand that exploring the high north on a Harley-Davidson motorcycle is truly a bucketlist item. Therefore, we offer you a complete Bucket List Package to give you the souvenir an epic trip like this deserves! Book your Rental bike and the dealer of your choice will provide you with some extras, free of charge. 
Package: 
1 Rental Harley-Davidson* 

1 Suggested local route and local tips

1 GPX file of this route

1 Travel notebook

1 Exclusive H-D Bucketlist pin
*Starting from EU 255 p/d. You can find all prices and additional information on the website of the dealer of your choice.